Yossi Aharon, a musician, singer, keyboardist and virtuoso Greek bouzouki player; Owner and founder of The Greek World website. He currently lives in Tiberias city in Israel.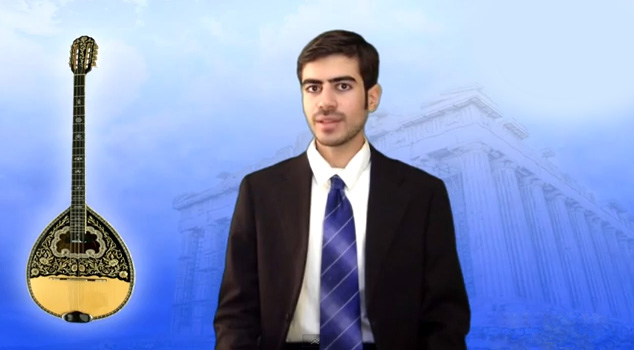 He began his musical study at a young age. He started learning music and music notation at age 3 and learned to play on bouzouki, violin and piano.
From an early age he showed extraordinary musical talent and loved to play classical melodies of popular composers.
As a child he was exposed to Greek music and used to listen to the songs of the singer Stelios Kazantzidis and old Greek songs by singers from the genre of Laika. His father had a gramophone with old records of all the well-known singers in Greece from the 60s, 70s and 80s.
During a visit in Greece, he decided to fulfill his childhood dream and started to learn to play the Greek bouzouki.
After a period of time in which he played and studied, he realized that through the bouzouki he can express himself. Following many requests received from his students and clients, He published bouzouki method book in Hebrew called "Kessem Ha'Bouzouki" (in English: "The Magic of Bouzouki").
He designed his bouzouki himself and gave it to a Greek builder who would build it handmade by personal and special order. The bouzouki is decorated with mother of peral and features golden lion ornaments including a lion whose mane is made of real shell.
Today, Yossi Aharon is considered one of the best bouzouki players in Israel and the world and gained recognition abroad the country. He belongs to the old generation of musicians who performing the initial improvisation "Taximi" in inspiration of the moment. His musical education is very diverse and includes extensive knowledge in composing, playing and singing in Greek, Arabic and Turkish music. Multi-instrumentalist who play professionally in several musical instruments include Greek bouzouki, oriental keyboard and Oud.
Yossi Aharon on social media